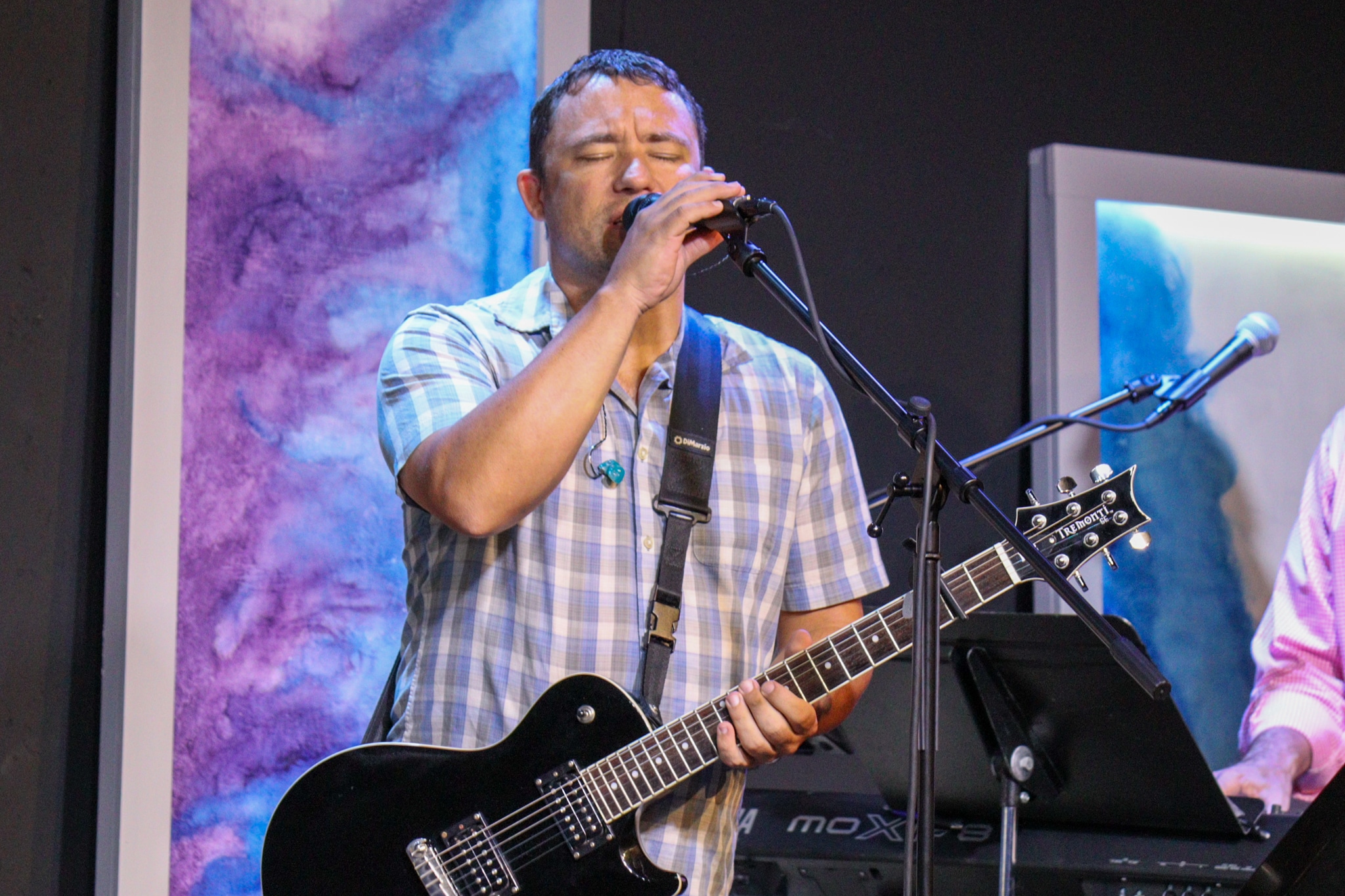 Worship & Tech
The Hope Church worship team, strives to provide an atmosphere that invites the presence of the Holy Spirit. True, honest worship is what we're about. We believe that true worship is more than just a set of chord arrangement, vocal effects, and vibrant lighting. True worship involves a real connection with God and a surrender to His will and presence.
We perform many of the latest, contemporary worship songs. But, we also love to bring back the old hymns in a contemporary style. So, you'll be able to enjoy a variety of song styles during your worship experience.
Our talented technical team provides audio, lighting, and live streaming.
Considering joining the team?  Contact Erik here.